dding a user is how we share the Love of Campaign Planner so let's get started.
Click on View Users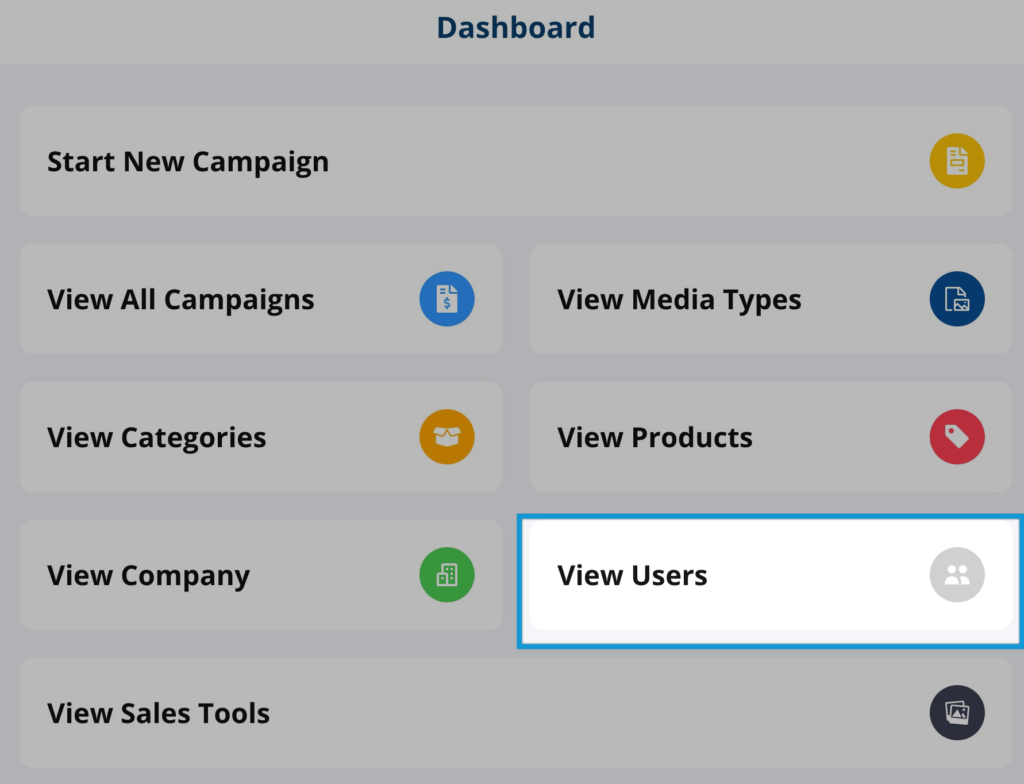 Here you will see all of your users, you can view their details and also look at their Top 20 prospects.
Also, you can quickly who are Admins on your account as well as who is your sales coach.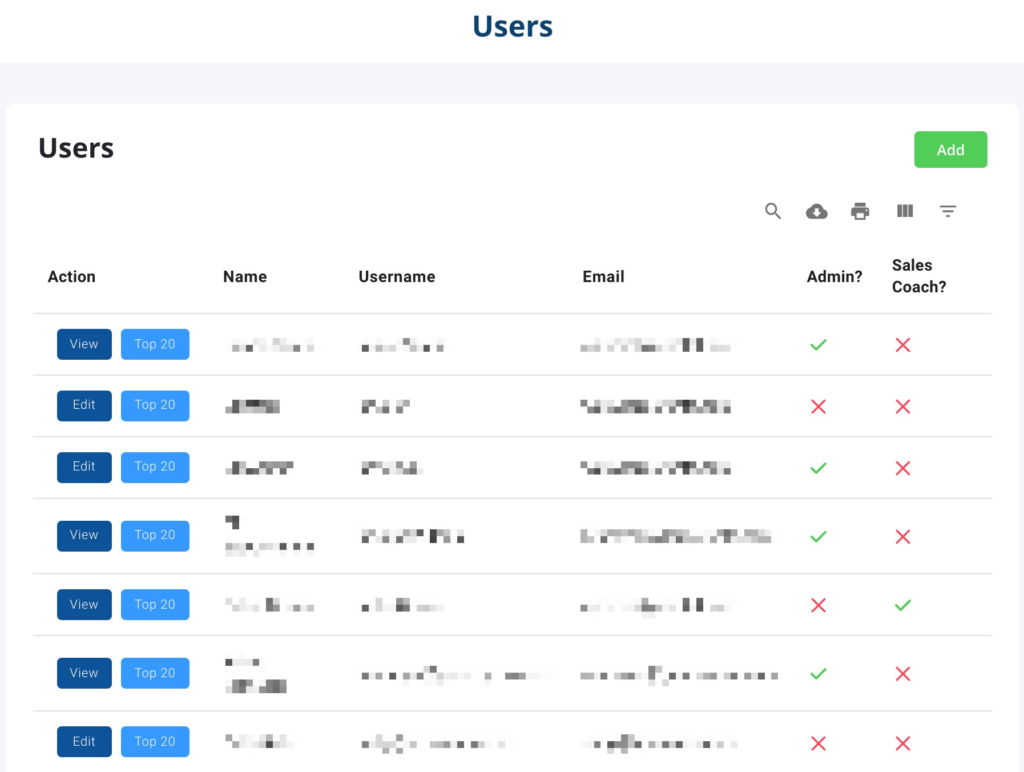 To add a user click on Add
Next add:
First Name – Last Name – Email – Phone – Username – Password PRO TIP: make the username and email the same
Permissions
Is Admin – Makes them an admin for your company and can add edit anything
Is Sales Coach – This allows them to create your own sales coach media, it is commonly used by teams with a sales manager who what to teach something special like a special project or special event.
Is Locked Out – This disables the account when a team members leave your organization.