Let's Setup your Catagories
What are Categories you ask?
Categories are overarching brands or categories of Media
Examples: Your Magazine Name, Your Website, Billboard, Your Podcast
Think of these as Top Level categories and inside of them you have your products.
So for example you have a publication named, Fine Wine and Dine
The Media Type would be Print and the Catagory is Fine Wine and Dine then your Products are Full Page, Half Page 1/4 Page
So let's get started:
Click on View Catagories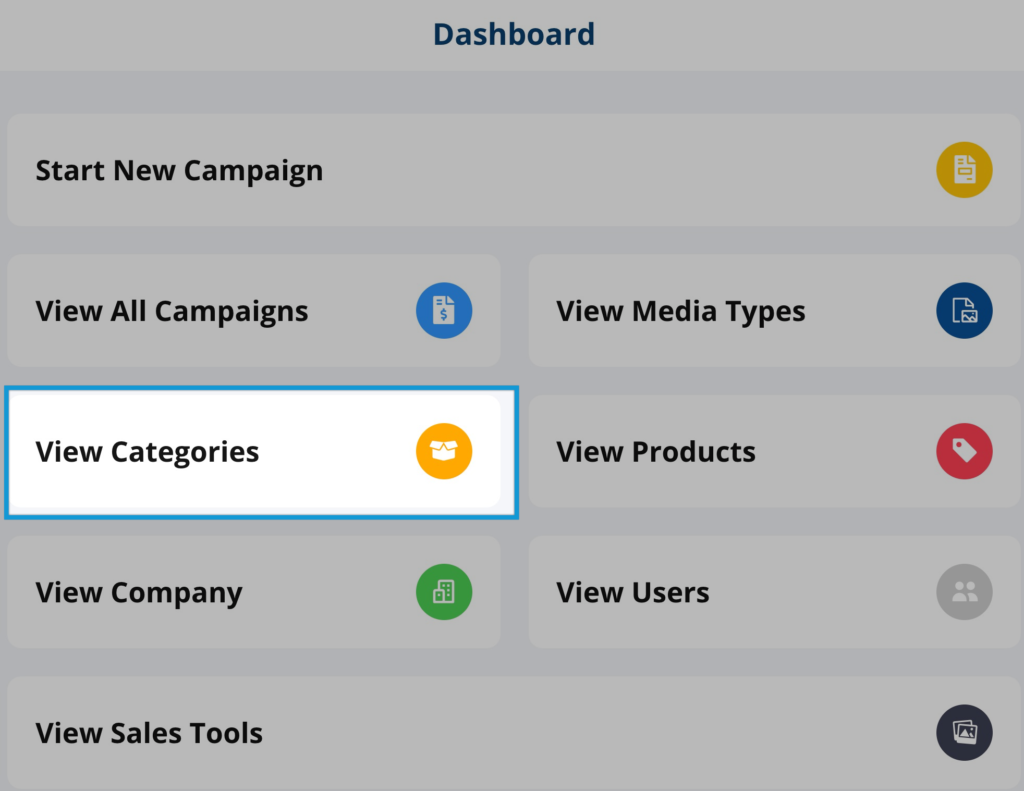 Next Click on Add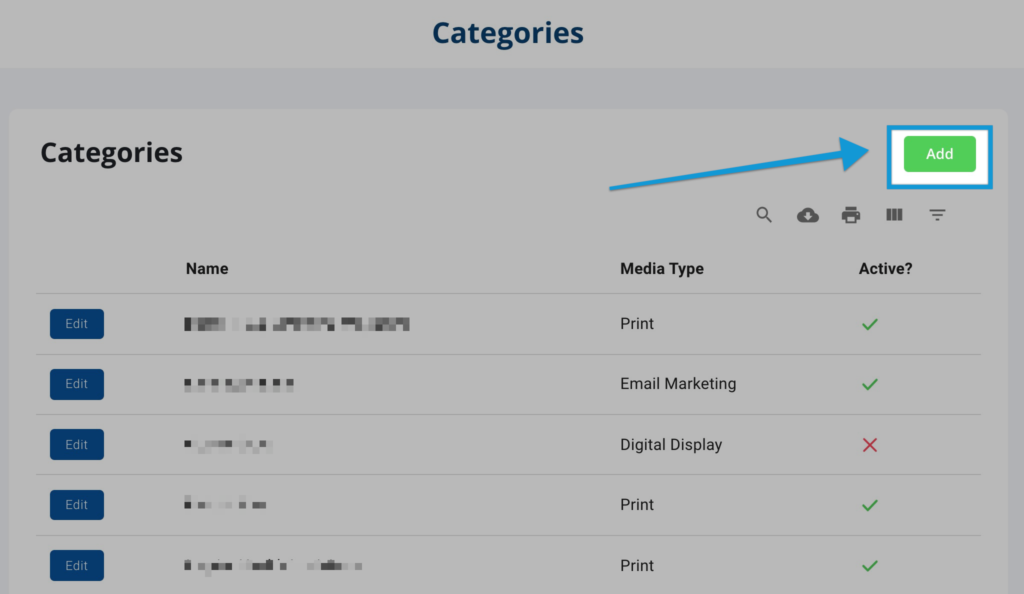 So here we have some work to do.
Category Name: We need to Have a Catagory Name which in our example would be Fine Wine and Dine
Media Type: Next, we select the Media Type and for our magazine we are Print
Description: Now it is time to type a description of this category or with our example, What is Fine Wine and Dine and where is it distributed to and what makes it great.
Upload Logo: This is your brand logo, this will be the magazine logo
Upload Image: This is a sample image, in our example, we will use a picture of a few of our past issues fanned out in a single image
Video: This is optional, if you have an explainer video or hype video you want to use during your needing with prospects you can add it here.
Perfect all done, now let's save it and move on.