Let's Setup your Media Types
What are media types you ask?
Media Types are the different types of media you sell, think of them as what you can see or touch.
Examples: Print, Billboards, Email Marketing, Programmatic, Live Events
So let's get started:
Click on View Media Types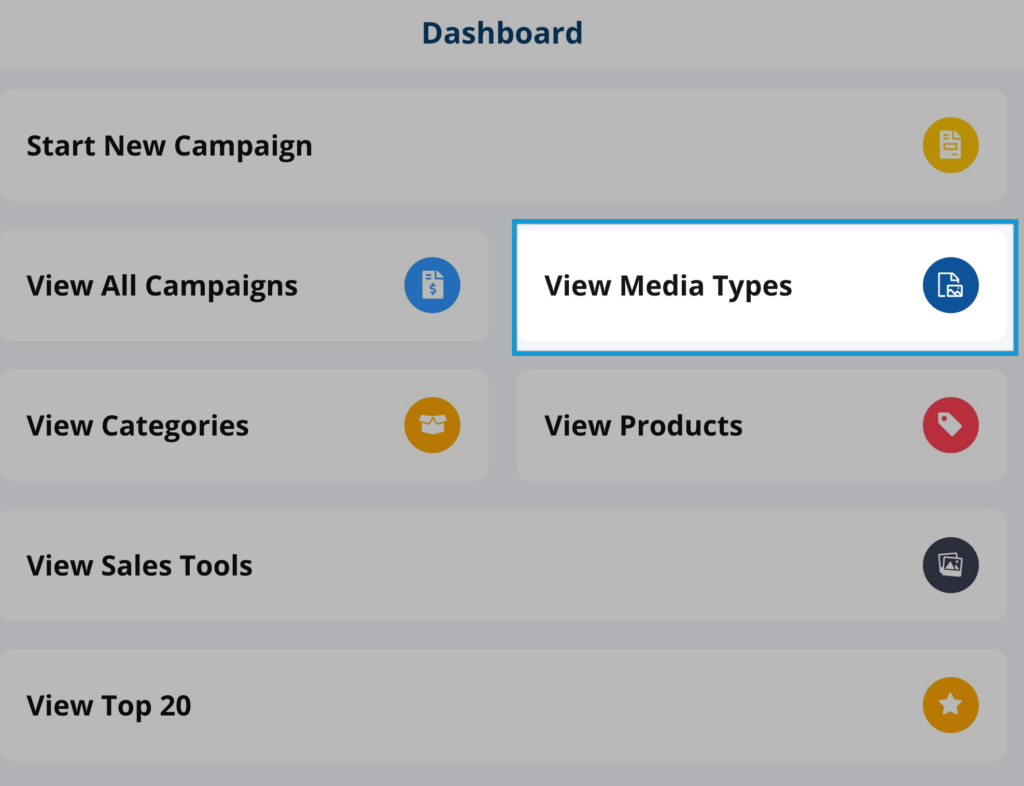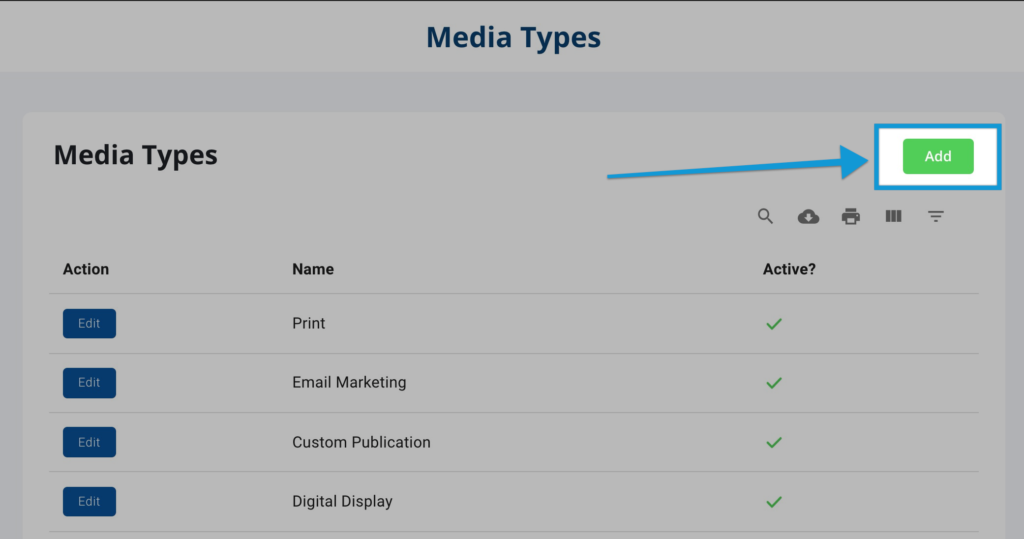 Now Add your Media Type
If you are adding multiple at one time, you can click Save and Clear, this will allow you to keep adding more with our have to go back through the navigation.
Active?
This Check box means this Media Type is active for you, if you decide you no longer offer this type of media you can come back here and uncheck the box.